Explore our Prince Edward Island Publications
When Malcolm Lamont and his wife Elizabeth MacDonald came from the Isle of Skye in Scotland to Prince Edward Island in 1829, they founded a family that would spread to western Canada and the southwestern United States: the Lamonts of Lyndale. This work of genealogy and Prince Edward Island history traces Malcolm and Elizabeth's descendants to 2003, when the book was originally published.
Originally published in 1957, Hebridean Pioneers by Malcolm A. Macqueen presents a thorough, well-researched account of the Scottish immigration to North America, and more specifically Prince Edward Island, Canada. Hebridean Pioneers is the result of 40 years of research and travel on the part of the author, who retired from a successful career in law and real estate to devote his time and energy to investigating the origins of his people, the Scots who left the Highlands for a new life in a new world.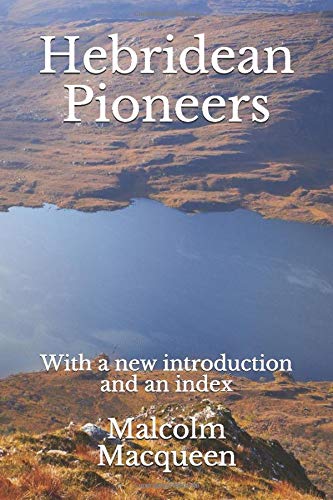 The MacLeods of Prince Edward Island by Harold S. MacLeod (1927-2014) was last printed in 1996. This new, revised edition is based on computer files left behind after the author's death and reflects the many revisions he made to his book until 2005. These files, typed by the author's wife, Tilly MacLeod, have been completely reformatted to produce clear and readable text.
Skye Pioneers and "The Island" by Malcolm A. Macqueen (1878-1960) was first published in 1929 by the Stovell Company in Winnipeg. It is one of the first, if not the first, published work of genealogy and family history treating the settlers from Skye, Scotland, who came to Prince Edward Island, Canada, in the 19th Century and went on to occupy positions of prominence in Canada and North America. This edition, published in conjunction with the Belfast Historical Society of Prince Edward Island, seeks to make this difficult-to-find work available to the general public in a reformatted and easy-to-read edition.
This is a must-read book for anyone interested in the early Scottish settlement in North America and of particular value to the many today who are descended from the settlers who came from Skye aboard the Polly, Oughton and Dykes (1803) and the Mary Kennedy (1829).