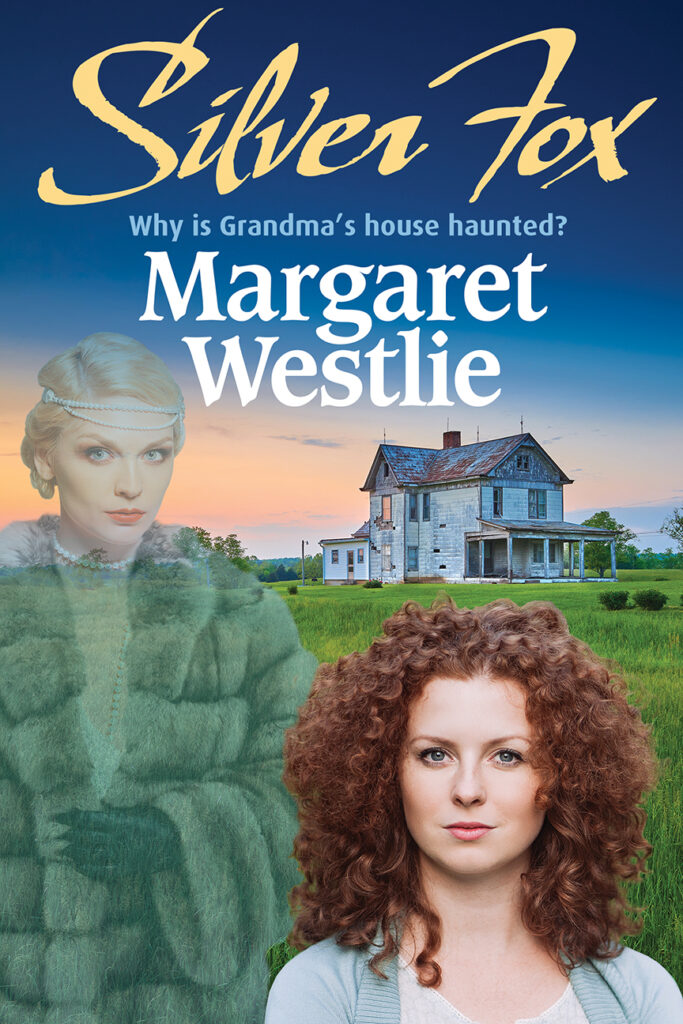 Why is Grandma's house haunted?
Jane Martin has inherited her grandmother's old farmhouse in rural Prince Edward Island, Canada. But from her first day in the house there are strange apparitions: figures at the windows, a parlour chair that rocks itself, noises in the night, footprints on the stairs and above all the locked door to the attic. Jane is joined by her friend Lydia, whose dog is afraid to enter the house, and is soon helped by a neighbour, Ian, a childhood friend and now possibly a romantic interest. Jane begins to learn something of the hidden life of her grandparents. There are rumours of rum running and a hidden career in opera. But her grandparents are not alone in haunting the house.
Gertrude Harvey and her team of ghost hunters, familiar to readers of other novels by Margaret Westlie, are called to help solve the mystery. They quickly learn that an elegant and mysterious woman without a last name is searching for a silver fox fur hidden somewhere in the house. Is it in the locked attic? Or in another locked room in the cellar?
Read Silver Fox and learn the secrets hidden in Jane's new house.