Prince Edward Island author Margaret A. Westlie announces the launch of her most recent novel, Old Annie!
Old Annie, at the Montague Rotary Library on Saturday, October 14, at 2:00 p.m. Westlie is well known to readers in Montague and across PEI as the author of historical novels set in the 19th century in eastern PEI, such as Mattie's Story and An Irregular Marriage.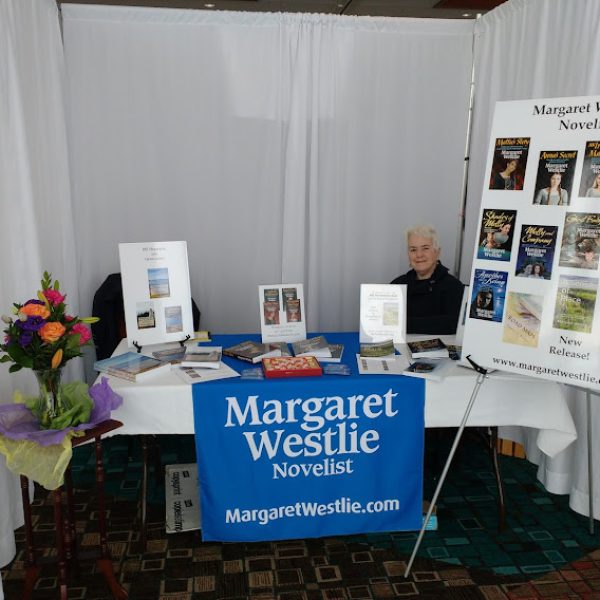 Annie, heroine of An Irregular Marriage, is back, now in her new home in Prince Edward Island. But is she a healer or is she a witch? Her husband is dead, drowned on the crossing from Scotland to Prince Edward Island. Her most treasured possession is a gazing ball, a gift from her mentor Belle—a woman believed to be a nature-worshipping witch. How will Annie become part of her new community in Canada? Will her skills as a healer and a midwife outweigh the reputation that has followed her from Skye? And who is the mysterious Mr. Wells, who has travelled with her from Scotland and whom only Annie can see?
Margaret A. Westlie is the author of novels, poetry, essays and a children's book. Her Settlers' Stories novels draw inspiration from her Scottish ancestry, while her Spooky Fun novels draw on her interest in the occult and paranormal. Old Annie is the fifth novel in her Settlers' Stories series. She lives in Meadowbank.
* Copies of Old Annie will be available for sale at the launch for $20 (taxes included). Copies of her other books will also be available for sale. Cash, credit and debit payments are welcome.
Join Margaret Westlie at the annual observance of National Lighthouse Day on August 7, 2023, at the Point Prim Lighthouse.

She will be there from 10 AM to 3 PM, greeting visitors and signing copies of her books, which are for sale in the Lighthouse gift shop. If you have never been to Point Prim, you have a treat in store for you. See you on August 7!
Colonel Gray Christmas Craft Fair
Come chat with our featured author, Margaret Westlie & pick up some books for everyone on your gift list! All of our books will be available for purchase.
Dates: Friday, November 24, 2023 5:30-9:00 & Saturday, November 25, 2023 10:00-5:00
Location: Colonel Gray High School
Admission: $3
Discover more books here at Selkirk Stories